【轉知】[TCUS] International Students Article & Short Film Competition
Call for Entries!!
Share your experiences & stories of studying at TCUS to your friends!!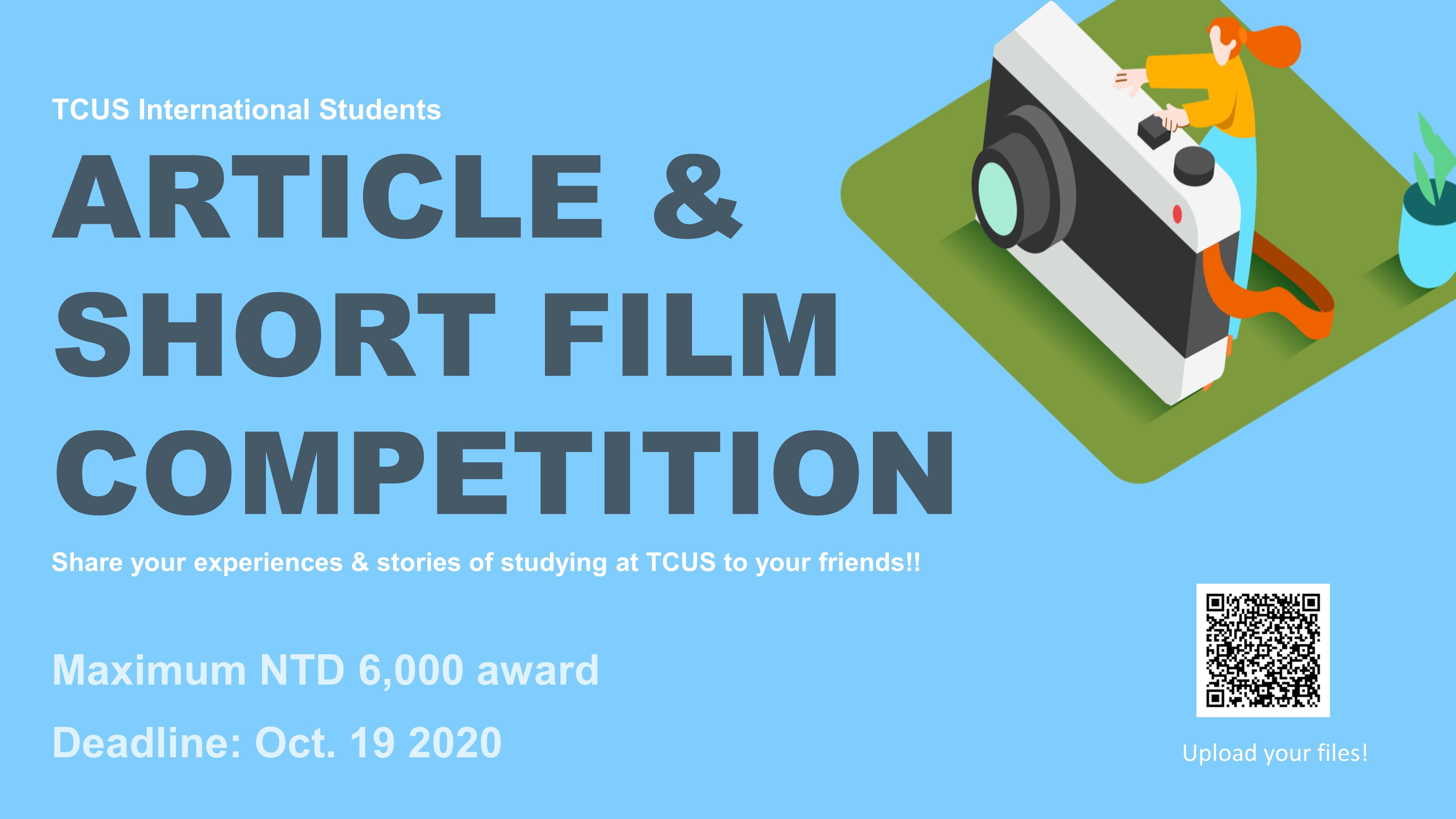 Important Dates
Deadline for submission: October 19, 2020
Result announcement: October 28, 2020
Eligibility:
Current international students (Degree-seeking & inbound exchange students) who are enrolled at TCUS (NCHU, CCU, NCKU, NSYSU)
Main Topic: My School Life at TCUS
Must include two ideas in your article or film:
Why did I choose to study at TCUS?
What are the characteristics/advantages/strengths of TCUS?
*You can have your own title for the work!
More information: https://tinyurl.com/y6k9fkcu